Interested in animals? Nature? Education?
You can search for opportunities that focus on particular cause areas either by selecting particular cause areas or doing a keyword search.
Visit www.volunteermatch.org
Enter your location or the location where you wish to volunteer (it's best to enter a ZIP code)
Enter a cause you care about, leave it blank or browse a cause
Click the magnifying glass to search!
If you selected a cause area or entered a keyword, all of the opportunities pertaining to that cause will appear in the search results.
If you didn't select a cause area or enter a keyword, no worries -- you can do so on the search results page. To the left, you'll see a place to enter a keyword and the ability to select a cause area below that.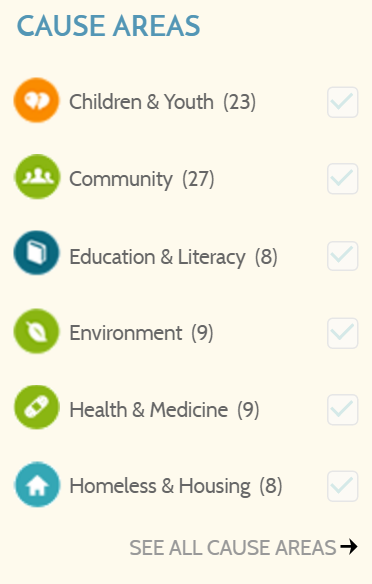 Happy volunteering!