Good news -- there are thousands of opportunities for volunteers of all ages! Whether you're a middle school student or recently retired, there's a perfect opportunity waiting for you.
We have filters for the following age categories: Kids, Teens and 55+. If you're under 18, make sure to get permission from your parent or guardian before reaching out to any of the organizations on our site.
To find an opportunity suitable for your age group:
Visit www.volunteermatch.org
Enter your location or the location where you wish to volunteer (it's best to enter a ZIP code)
Enter a cause you care about, leave it blank or browse a cause
Click the magnifying glass to search!
On the search results page, you'll find MORE FILTERS on the left hand side. Select the filter that suits your age!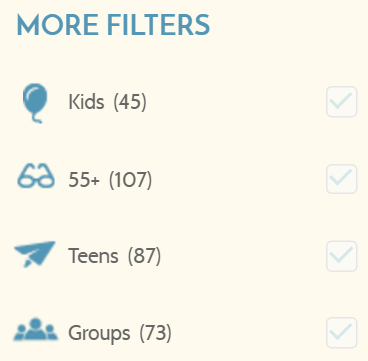 The search results will update automatically after you select a filter. And there you have it -- all of the volunteer opportunities suitable for you!
Happy volunteering!