Many VolunteerMatch organizations have several steps that they need a potential volunteer to complete before they can be a confirmed volunteer. This article will walk you through one way to use Custom Fields to easily manage a this type of process using the Volunteer Engagement tools.
Here's the setup—once a volunteer has connected with this organization on VolunteerMatch, they need them to complete an application, an interview, and training. The organization Admin wants to add a field that can track a volunteer at each stage of the process and be able to search by those stages to manage all volunteers in each stage.
Here are the steps:
1. Go to Custom Fields, then the Additional Interests tab
2. Select Create a New Field
3. Enter a Field Name, for this example "Volunteer Onboarding Stages"
4. Field Type, select Dropdown
5. Add all desired dropdown options, in this example: Application Complete, Interview Complete, Training Complete.
6. Click Save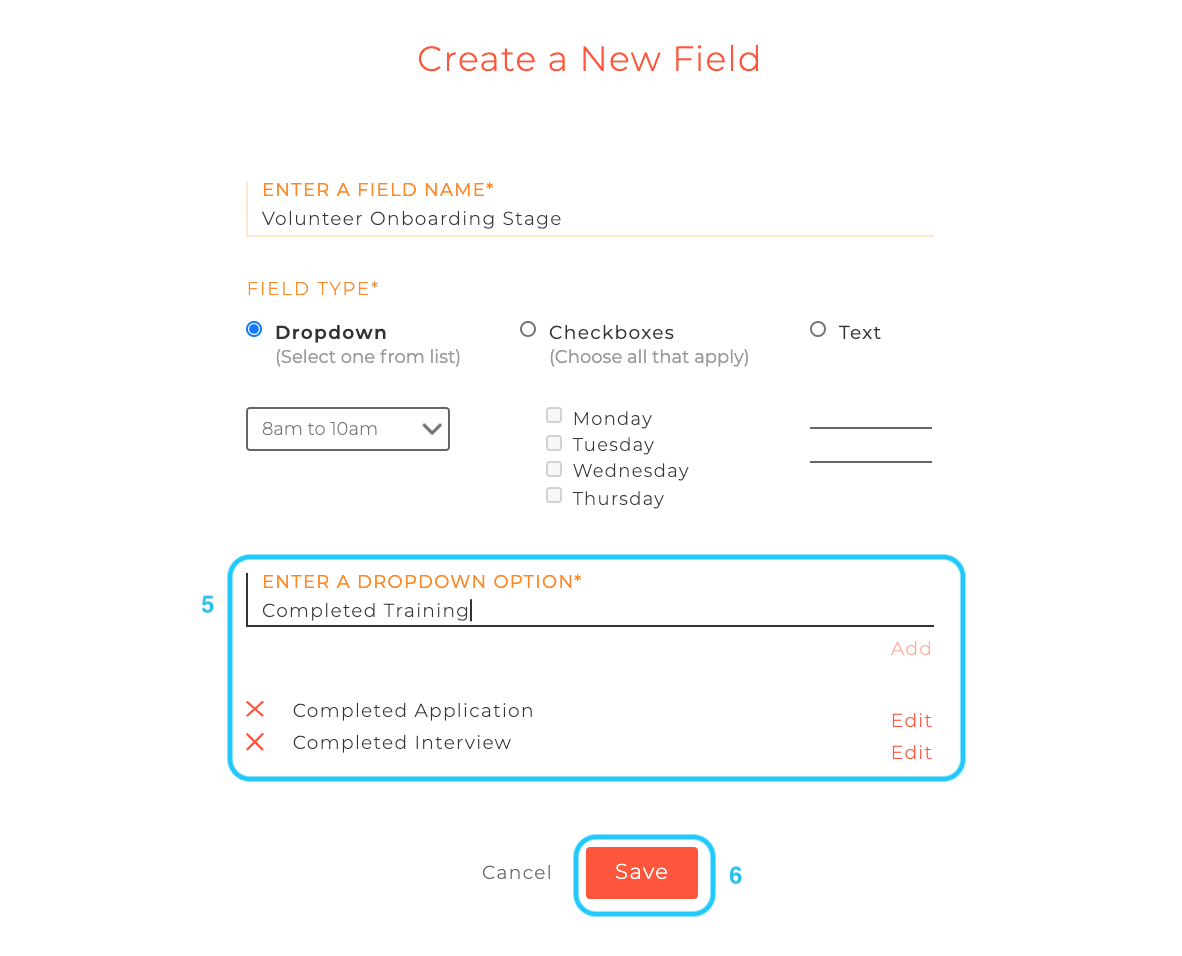 Now, when looking at a volunteer's profile the organization can quickly determine what stage of the process the volunteer is on.
The list below are just some of the options you'll have once you start using this Custom Field with your volunteers:
Search by this Custom Field to pull up volunteers in each stage of the process

Save the searches to create a link on your Volunteer Engagement Home page for quick access

Email all or some of the volunteers from the search results page
Check out About Volunteer Engagement Search for more information about using the Search tool and saving a search so it's easy to get back to.
This is just one example of how to put a Custom Field to work for your organization, they are flexible and can be created to fit your organization!